Lumineo Rocks Stack LED Outdoor Water Feature Fountain Garden Ornament 788172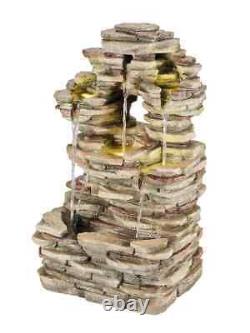 This luxurious water feature adds an elegant touch to any garden with its beautiful stone finish. The soothing sound of cascading water enhances the atmosphere, while its LED lighting transforms it into a dazzling centerpiece at night.
With a simple electric connection, this feature is the perfect addition to any garden. All that's required with this water feature is an electric supply and water - it's as easy as that! Colour of LEDs: Warm White.