Oase Pontec Pondovario Fountain Pond Pump Koi Garden Water Submersible Feature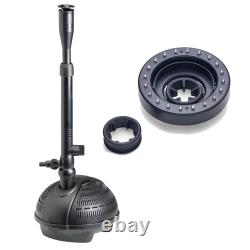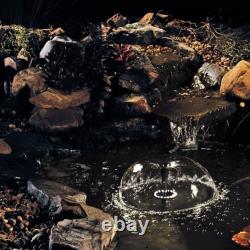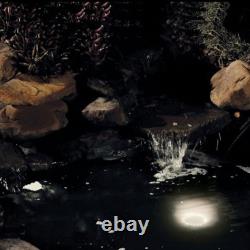 4 interchangeable fountain nozzles, Vulkan, Jets, Bell and Calyx and telescopic extension. The 1500, 2500 and 3500 have a Stepped hose adapter included to allow connection of 12mm, 19mm and 25mm flexible hose. The 1500, 2500 and 3500 also have a second adjustable outlet. The Pontec PondoVario are energy efficient multi-purpose pumps ideal for running fountains small watercourses or water features.
Pontec is a sister company of the world renowned Oase, known for their high quality pond equipment. The PondoVario range of pumps come complete with innovative removable filter wings (1500/2500/3500 models only). The Pondovario comes with a telescopic extension and a choice of 4 fountain nozzles to give a range of effects.
Also available as an option is the Pontec PondoStar LED Ring, which is a versatile Fountain attachment that adds illumination to your pond. The ring has 20 warm LED lights that can be used above or below the water surface. Adaptors are provided to allow for the ring to fit most fountain extension poles on the market as well as the Pontec PondoVario pumps. Max Flow Rate LPH (GPH). Max Flow Rate at 1m lift - LPH (GPH).
Max Head Height in M. Pontec PondoStar LED Ring Dimensions (Height x Diameter): 50mm x 125mm Transformer Cable Length: 2m Cable Length per Light: 8m No of LED lights: 20 Power Consumption per light: 3 Watts.
You May Be Interested In.. Orders placed before 3pm Monday-Friday (excluding public holidays) will be dispatched the same day.