Rustic Fir Wooden Fountain Water Fountain with Pump, Carbonized Color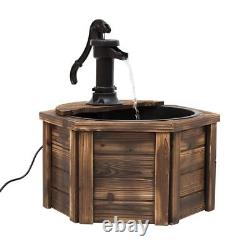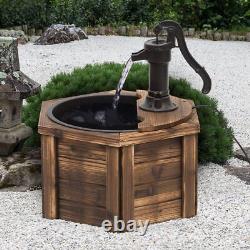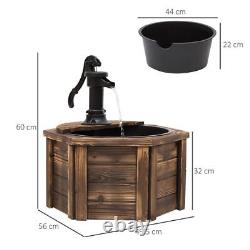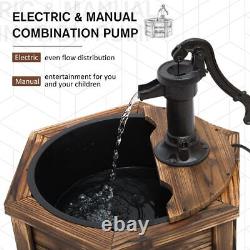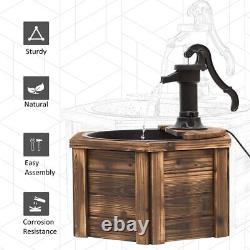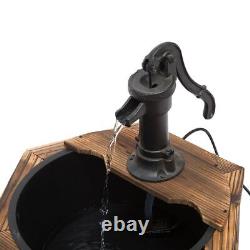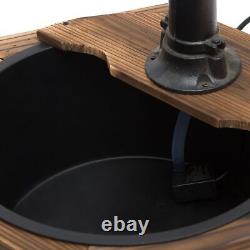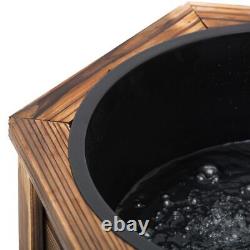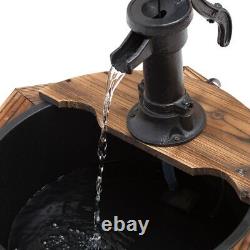 ELECTRIC AND MANUAL COMBINATION PUMP: Pumps water automatically for an even flow distribution, with the hand-operated pump providing entertainment for you and your children. FIR WOOD BODY: Solid construction of the garden waterfall fountain for reliable use outdoors. Protective coating is resistant to corrosion and light weathering. PLASTIC WELL: The plastic well of the garden features can hold the flowing water without overflowing, ensuring it won't touch the frame to prevent rotting.
RUSTIC LOOK: The outdoor water feature is a unique addition to your garden, in an uneven brown stain finish which will look better with age. GARDEN FOUNTAIN DIMENSIONS: 56L x 49.5W x 60H cm.
POWER MUST BE CUT OFF BEFORE ADDING WATER TO AVOID ELECTROCUTION.