Smart Garden 1170950 Kingsbury Solar Powered 3-Tier Water Fountain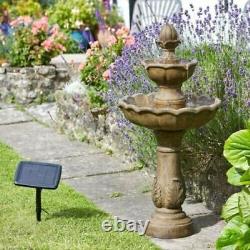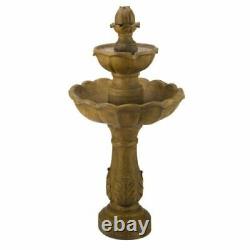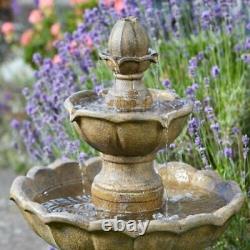 Add some class into your outdoor space with this Kingsbury Water Feature! Create a peaceful ambiance in your garden with the sound of water trickling. Crafted from a lightweight resin and finished with a beautiful tarnished bronze with patina effect for an added vintage, antique aesthetic. This water feature is solar powered, simply place the water feature in direct sunlight so it can charge and the fountain will run itself.
Simply add a bit of water to the pool, and when charged the fountain will run and recycle the same water over and over again. There certainly will be singing in your garden with this feature! Dimensions - 98cm x 48cm x 48cm approx.