Solar Powered Water Feature Fountain Tipping Pail Garden Decorative Ceramic Gift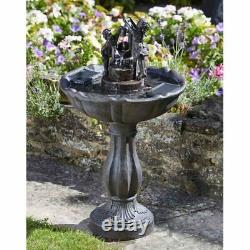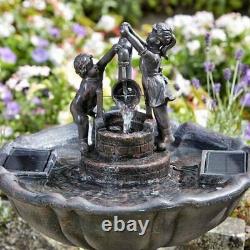 Ountains only work with direct sunlight. Style your garden with this gorgeous solar powered water feature.
This tipping pail scene is complete with the kids playing. With a low voltage solar pump this will reuse the water from the main bowl reservoir.
Simply place in direct sunlight! Measures: 84cm x 47cm x 47cm. Please be aware frost causes damage, store whole product indoors during cold weather.